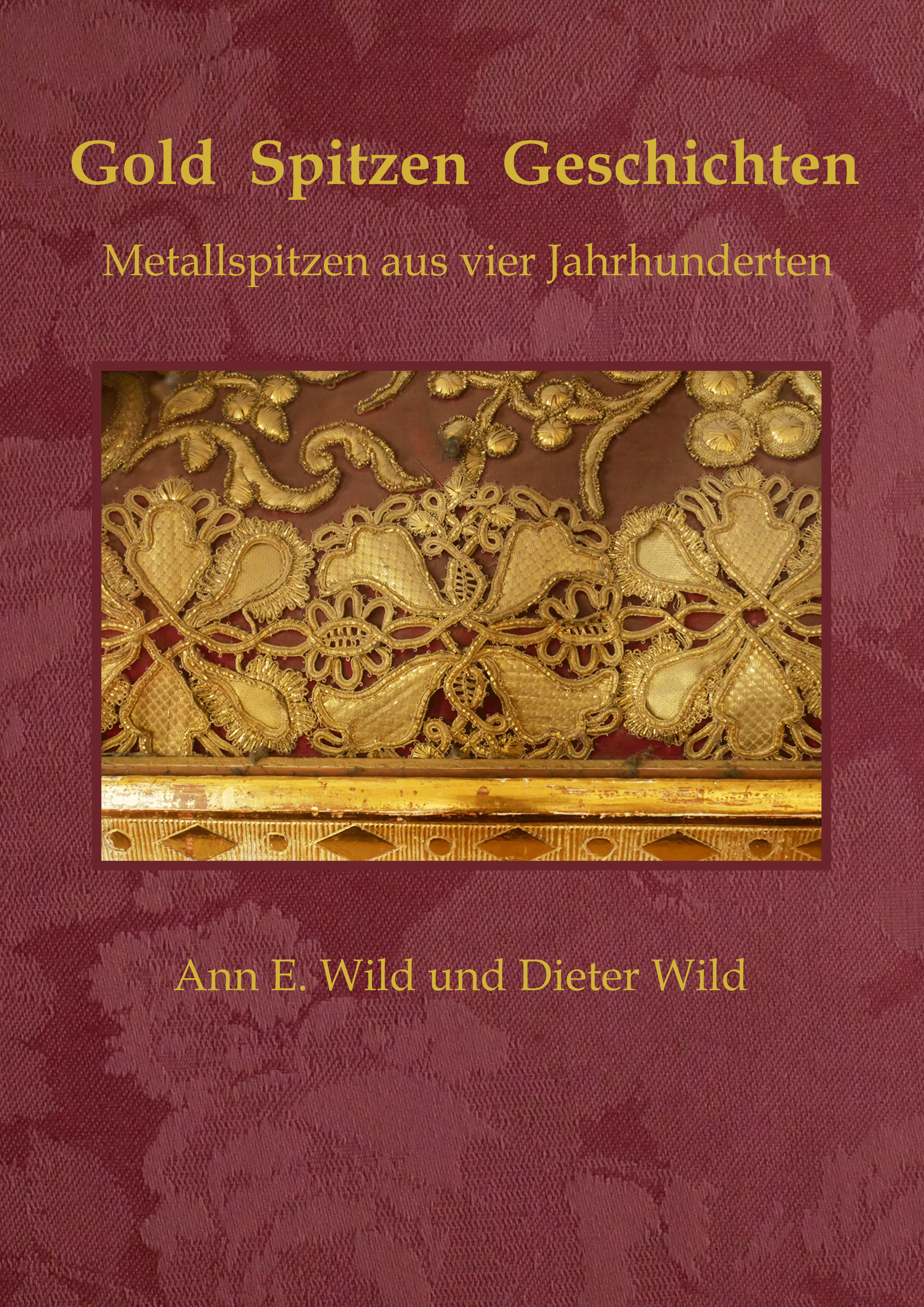 Gold Spitzen Geschichten
by Ann E. Wild and Dieter Wild
Freiburg im Breisgau (D) 2023,
128 pages, hardback, 21.0x29.7 cm
Langage: German
200+ illustrations including many close-ups
19 lace prickings
Price: €48 plus postage


available from the authors
The book Gold Spitzen Geschichten (Tales of Golden Lace) describes a selection of gold and silver bobbin lace from the 20th back to the 17th century, almost all of which was worked with single threads, not pairs of threads. On the basis of old sample books and records from the archives, the introductory chapter gives a review of the names used historically for this kind of lace: point d'Espagne, Heftspitzen (surface decoration: heften = to stitch on), chainettes, Spanish laces, Hohlspitze (lamé lace), Schnecken-spitzen (lace with loops).
Thirteen chapters present ecclesiastical and secular lace which has not been described before: lace from Middle Franconia and Vienna, Jewish lace from Galicia and from Prague, lace on northern and southern German bonnets, on Christian relics (catacomb saints) and liturgical vestments, lace on baroque courtly dress.
Considerable importance was placed on the history of the lace, that is, on its origin, purpose and use. In addition to the historical aspects, the lace structures are described in detail. More than 200 illustrations show not only the whole lace objects but also many details of their structures in close-up photographs, thread diagrams and lace prickings with reconstructions.