A lot of bobbin lace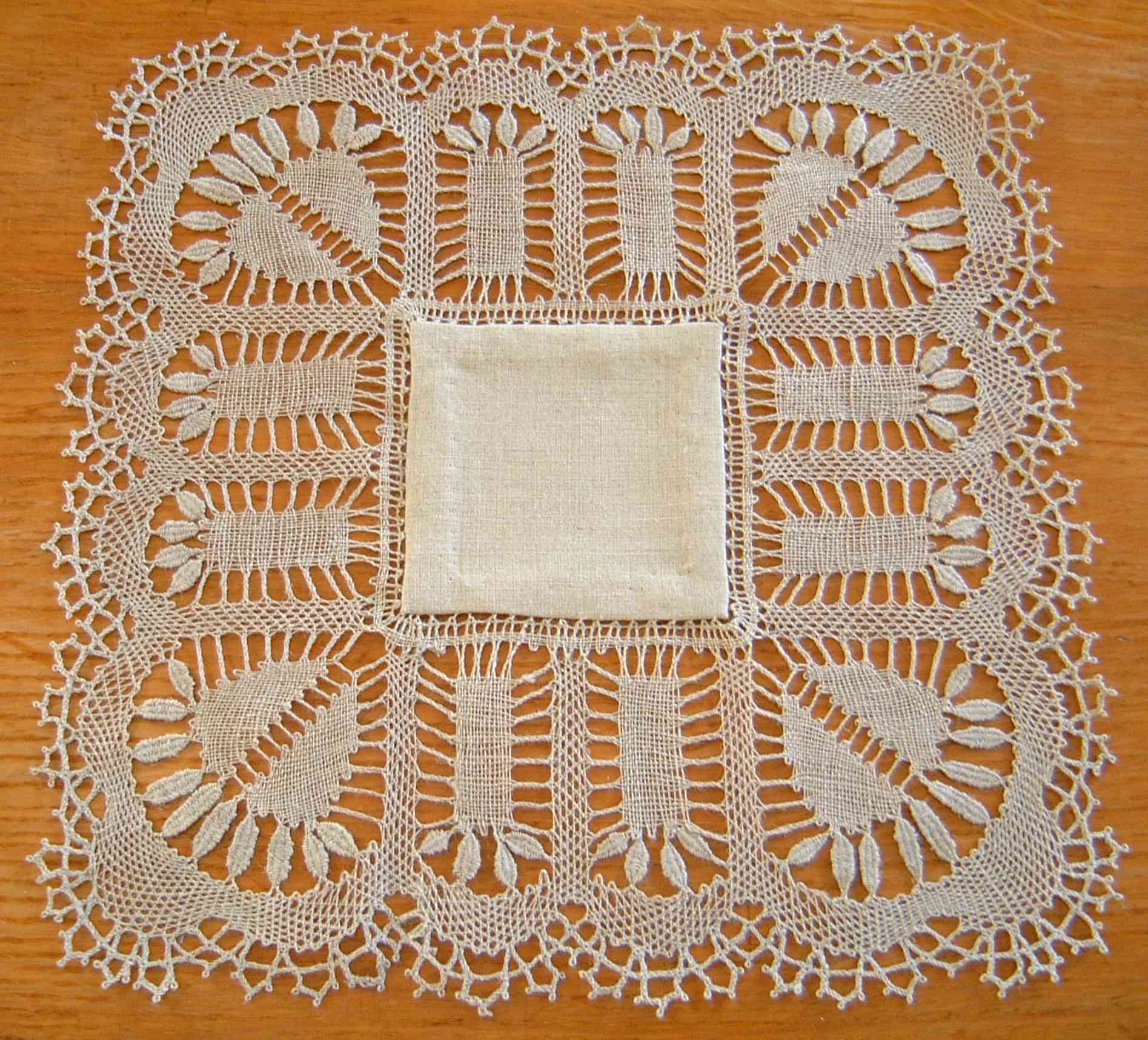 Grandmother's lace mat
from:
Beyers Handarbeitsbücher der
"Deutschen Moden-Zeitung",
Band 5,

Klöppelspitzen

von
Gussi von Reden, 1909
black cat
silk collar
(Design: Mo Gibbs,
Lace 33/24, 1984)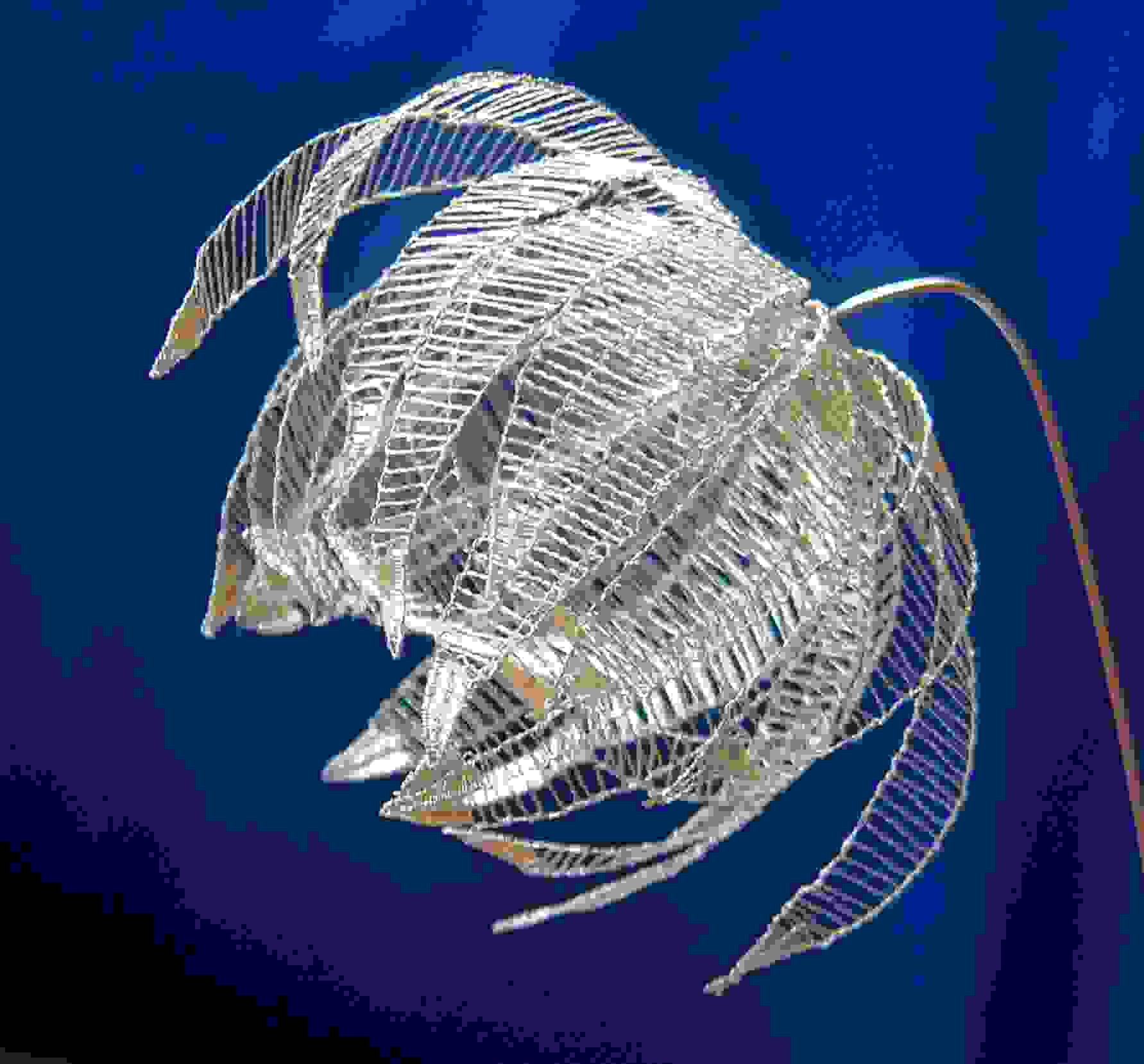 balloon flower made of steel wire
(Design:
Birgit Härtel
, Leipzig
earring made of fishing line and gold thread
lace mat from the 1980s

bistro curtain





gold lace necklace
(made in a course with
Christa Zimmermann)
It is all bobbin lace! You can make lace edgings, table runners, brooches, necklaces, scarves, blouses and even dresses of bobbin lace. Bobbin lace is made with threads of cotton, linen, silk, wool and synthetics but also of copper, gold, silver or steel wire. Bobbin lace can be monochrome or polychrome, coarse or fine. And how is it done? You can find a little introduction here.