Deutsch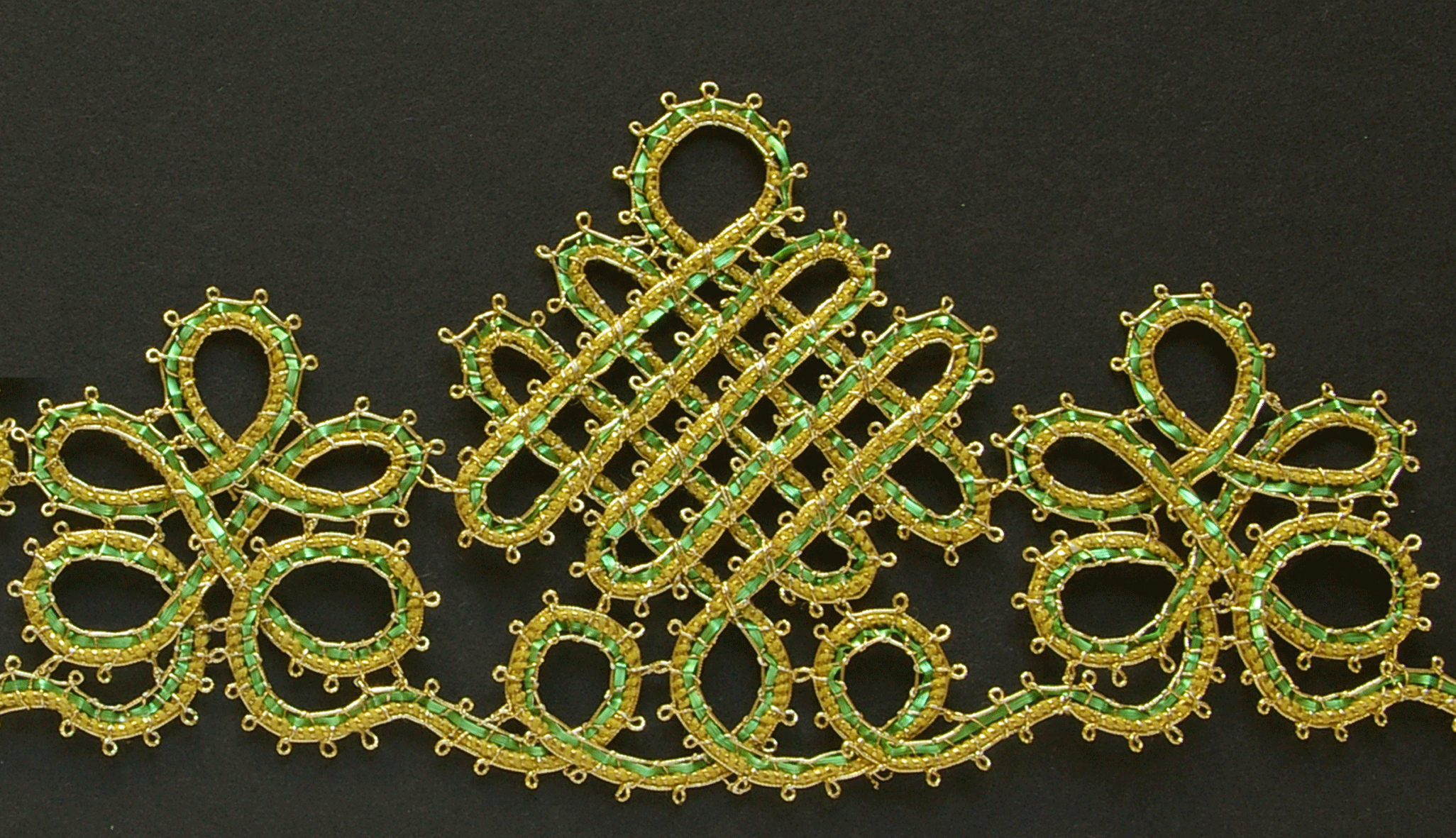 Gold- und Silber-Bänderspitzen
Gold and Silver Tape Lace


by

Ann E. Wild

Freiburg (D) 2019,

112 pages, soft cover, 17x22 cm,

Text German and English

Price € 19.00 plus postage

available from the author

Chainettes are tape lace worked with metal threads and plate, usually of gold or silver. The chainette technique differs from that usual in bobbin lacemaking in that it uses single bobbins, not pairs.
In this book, details of the techniques used in historical chainettes are followed by 26 patterns for historical and new lace edgings, jewellery (brooches, bracelets and necklaces), flowers, stars and more. On the right you can see a few examples from the book. More can be found on the page "Chainette jewellery". Chainettes are quick and easy to work with a great variety of materials. They are simply fun!