What are chainettes?

Chainettes are bobbin-made tape lace worked with metal threads. They are made by weaving a single fine metal thread, the weaver, over and under the "warp" or "passive" threads of the tape. The weaver can either be woven through the other threads closely – as in a tally or Venetian plait – or be woven with a lot of space between its crossings so that the main visual effect is produced by the passive threads ...

Weaver with space between its crossings:

Weaver woven closely as in a Venetian plait:

Typical of chainettes are the loopings and crossings of the tapes.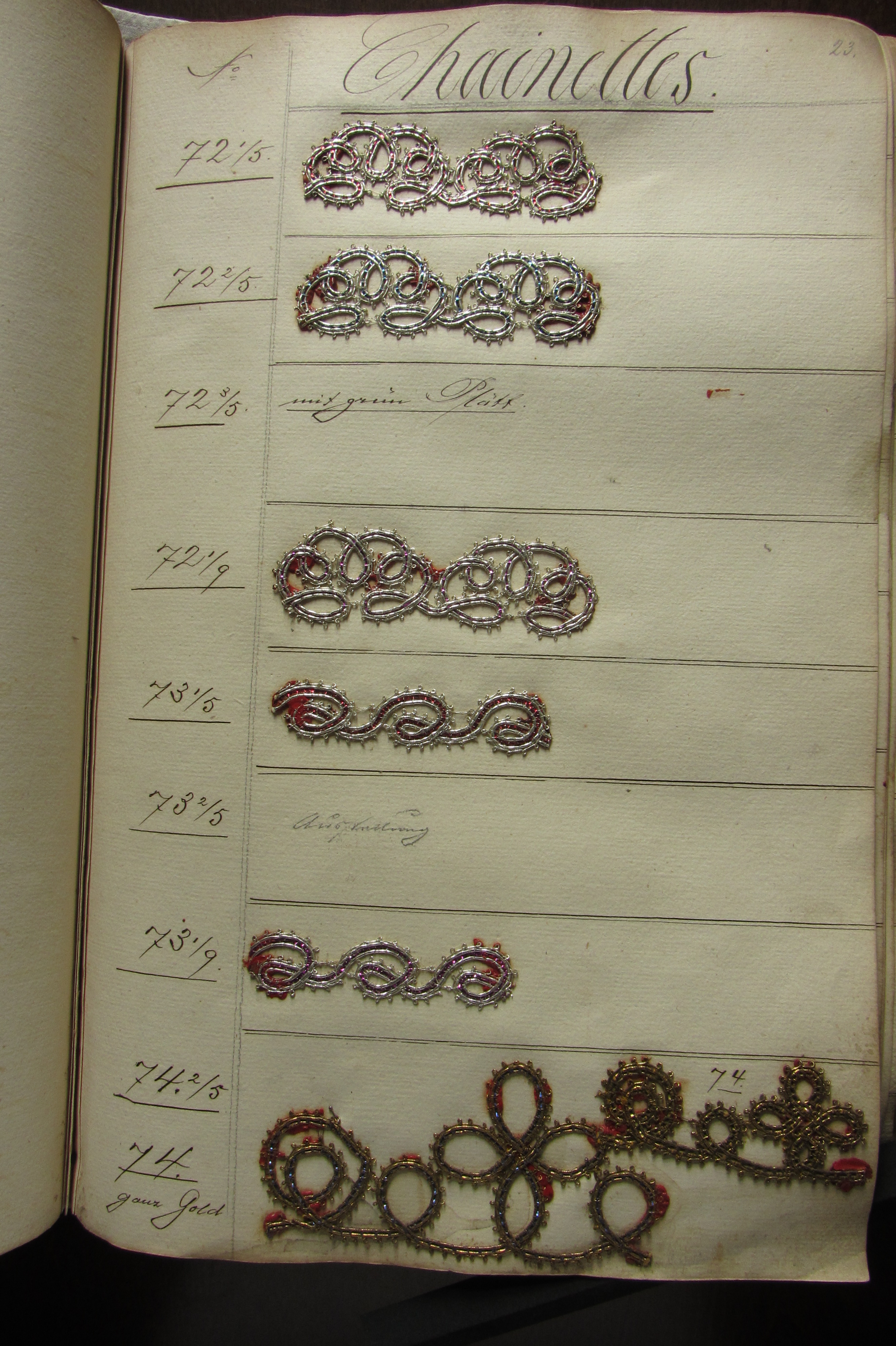 Chainettes in a more than 100-year old sample book from the firm Gebr. Aurnhammer, Treuchtlingen/Weißenburg, Germany